Dealing with Dismissals – Employment Law Advice.
Behind every successful business you will find a dedicated and professional workforce. However, even in the most successful businesses disputes over issues such as performance, disciplinary issues, grievances and sickness are sometimes unavoidable. As an employer, you may feel that you have strong grounds to dismiss one of your employees for a particular reason. However, there are laws surrounding dismissing a member of staff which must be considered before you take this step.
If your company needs to terminate an employee's contract, you must ensure that you go about it in the correct way. Failure to do so could result in employment tribunal claims for unfair dismissal (as well as potentially other claims) and awards of compensation being brought against the company. Costly employment tribunals can have a devastating effect on small to medium size businesses, as well as larger companies. Such claims can also have a damaging impact on a company's brand and reputation. Therefore, it is of the upmost importance to obtain the right advice and support.
In assessing the fairness of a dismissal, the tribunal will look at whether the employer had fair reason for dismissal and if they followed a fair procedure. If you are an employer and need to know more, we are here to help. Whether you are facing claims from a former employee regarding unfair dismissal or need to know more on where you stand before deciding whether to terminate a member of staff's contract, we can provide you with sound legal advice.
Constructive Dismissal
Constructive Dismissal is where an employer has committed a serious breach of contract, entitling the employee to resign in response to the employer's conduct. The most common term of the employment contract that leads to a constructive dismissal claim is a breach by the employer of the implied term of mutual trust and confidence (which is essentially a duty to act as a fair and decent employer), however the breach can be of an express term e.g. a failure to pay an earned contractual bonus. The employee is entitled to treat him or herself as having been "dismissed" and the employer's breach (or series of breaches) has to be so serious that it is a "repudiatory breach" of the employment contract.
Grievances
A grievance is a complaint in writing setting out any concern, problem or complaint that an employee may wish to raise with their employer. This could relate to just about anything, whether regarding working conditions, pay, relationships with colleagues/managers, failure of process, or any aspect of how the employee is being treated. A grievance can be made at any time even in response to disciplinary, redundancy or performance process if an employer's actions are deemed by the employee to be unfair, or unwarranted.
Sickness & Absence
An employee who is absent due to sickness remains an employee and should not be forgotten by the employer. Although an employee on sickness absence is not required to work, they do still have a duty to remain contactable by their employer and to keep their employer informed.
An employee who is off sick for a prolonged period can be fairly dismissed if they are unlikely to be well enough to return to work within a reasonable time and there are no steps the employer can take to get the employee back to work, including looking at alternative roles. Such an employee may be disabled under the Equality Act 2010 so advice should be taken before considering terminating their contract of employment.
At Analysis Legal we constantly provide employment law advice throughout the UK on dismissals and we have a proven track record of achieving successful outcomes for employers and employees in cases brought before the Employment Tribunal and the Employment Appeal Tribunal.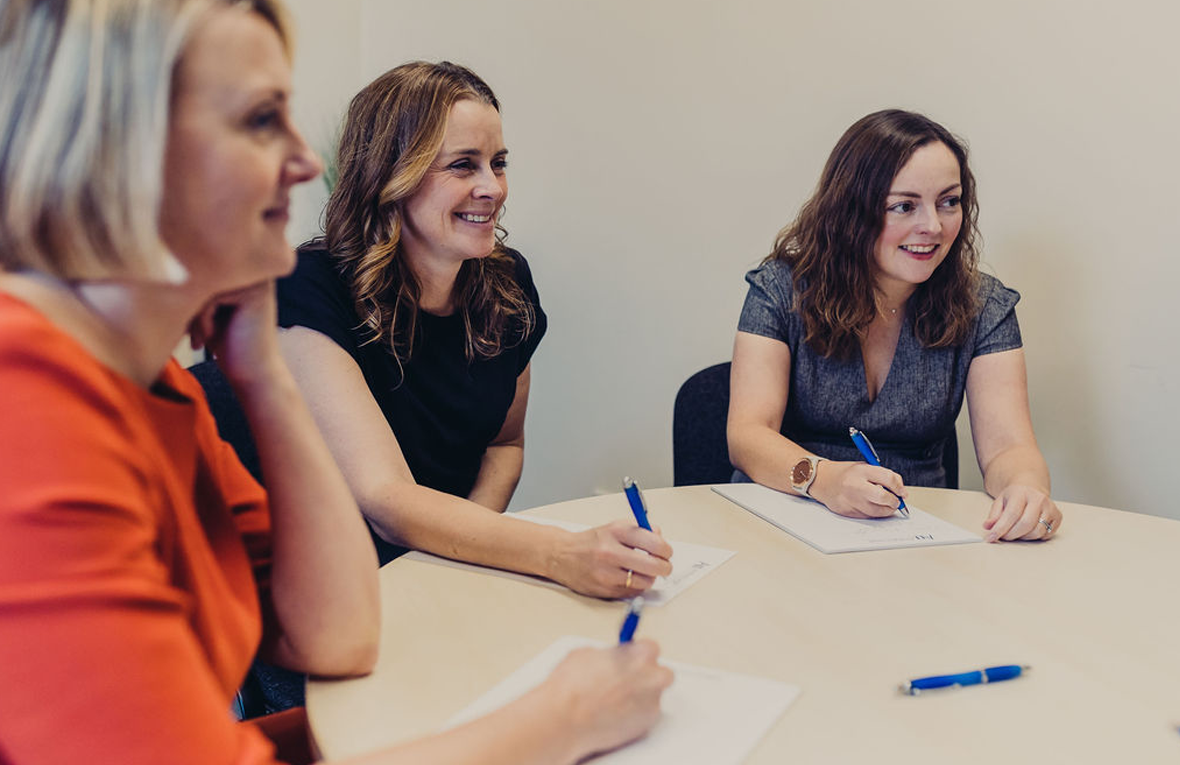 Why choose Analysis Legal?
As a specialist employment law practice, we deal with all aspects of employment contracts and the law. We realise that running a business can often be stressful, leaving little time for dealing with the legalities of employing staff. Nevertheless, contractual issues cannot be ignored and our aim is to relieve you of this time-consuming burden.
Through enlisting our help, your needs will be managed by one of our experienced Employment Law Solicitors, meaning you can rest assured that you always have access to quality advice on employment contracts and all other aspects of the law.
Learn More
For further information or advice, call Andrea Paxton or Anna Lees on 0161 667 6100 or leave a message via the online form.
Learn More