Analysis Legal
At Analysis Legal, we believe in investing in people.
Our team consists of employed solicitors, as well as self-employed consultants. Growing our team with professionals with a good attitude, a developed skill set, and a proven track record is something we are always striving for.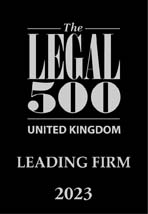 Working with Analysis Legal
Analysis Legal is a Legal 500 rated practice advising employers and senior executives based all over the country, including a number of global blue chip clients and household names. Our team work on the highest quality matters but within a forward-thinking practice, and collegiate working environment, that understands the competing demands of modern working life.
Analysis Legal lets you have it all – a rewarding career with the flexibility to suit your lifestyle. The partners are happy to explore different working patterns and are also able to offer career progression opportunities. We appreciate that there are good lawyers out there who don't want to work the traditional hours or in the traditional way. Many of our solicitors are able to work either from home or from our offices in Bramhall, Stockport – or a mixture of both.
To find out more, please contact one or both of the partners: anna@analysislegal.co.uk or andrea@analysislegal.co.uk
Analysis Legal is a committed equal opportunities employer.

How to apply to work with Analysis Legal
If you are a UK qualified solicitor with at least 5 years' PQE and are interested in working with us, please get in touch via email. Include a full CV, and a cover letter stating the position you would be interested in.
We believe in rewarding good work and proven experience. If you don't see a position that fits your current career path, but believe you could fit in our team, speculative applications are welcome. Get in touch today to see if you are a good fit for the Analysis Legal team.
Current Vacancies
We are always interested to hear from good people interested in joining the Analysis Legal team.
You can expect the same high quality, challenging and fast-paced work of a national/international law firm but within a more flexible and relaxed working environment that allows for commitments and interests outside of the office.